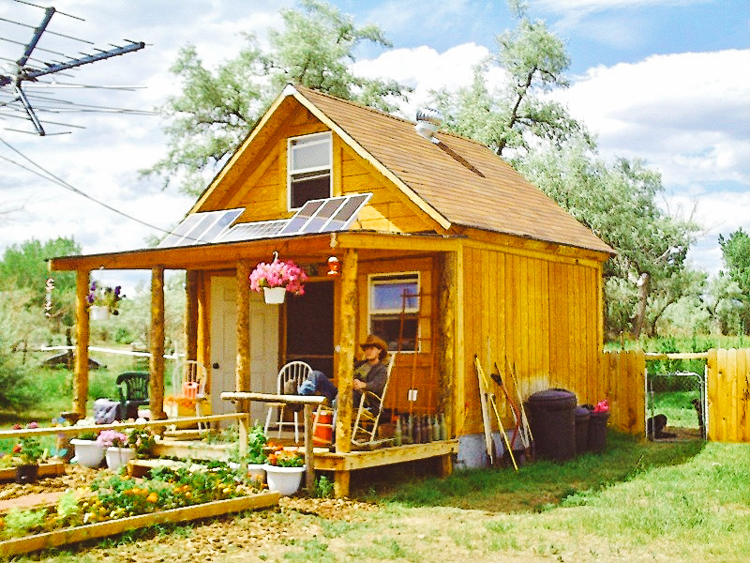 A former homeless man released the blueprints for an incredible off-grid solar home for only $2,000
When misfortune strikes it comes in threes. Sometimes you just have to bite the bullet, and other times it's an excuse to innovate. Fifteen years ago, Lamar Alexander lost everything—his wife, health and home, forcing him into a truck-camper living situation that would set a foundation for one of the most affordable and functional mini-home designs on the market.
Residing on a small patch of family-owned land, Alexander drew the blueprints for a functional home with a construction cost of $2000. He recently made the plans for the home available for public use.
According to Alexander, "The cabin can be built from all new materials for under $2000 (not including windows and doors) and is designed for additions on three sides."
The tiny home is also outfitted for all seasons, with insulation to provide warmth in the winter months. "This cabin design has been tested in Canada, Mexico and Alaska with great results," says Alexander on his website.
The most exciting aspect of Alexander's design though, is that it has the capability of functioning entirely off-grid.
A 580-watt solar panel lines the roof, with a small turbine to provide 400 additional watts of wind energy to power everything from your fridge to your water source, and even your laptop or flat screen.
Full article here BY: ROB HOFFMAN